Kiran Flemish started a band camp in the summer of 2017 to help Save The Music.
A student in Palo Alto, Kiran is passionate about helping other kids reach their full potential through music making. Over the summer, he ran a music camp at his house in order to raise funds for Save The Music Foundation. He started a fundraiser on the CrowdRise platform to receive donations for those who wanted to support his project. Kiran donated his time doing something he loves for a cause he cares about.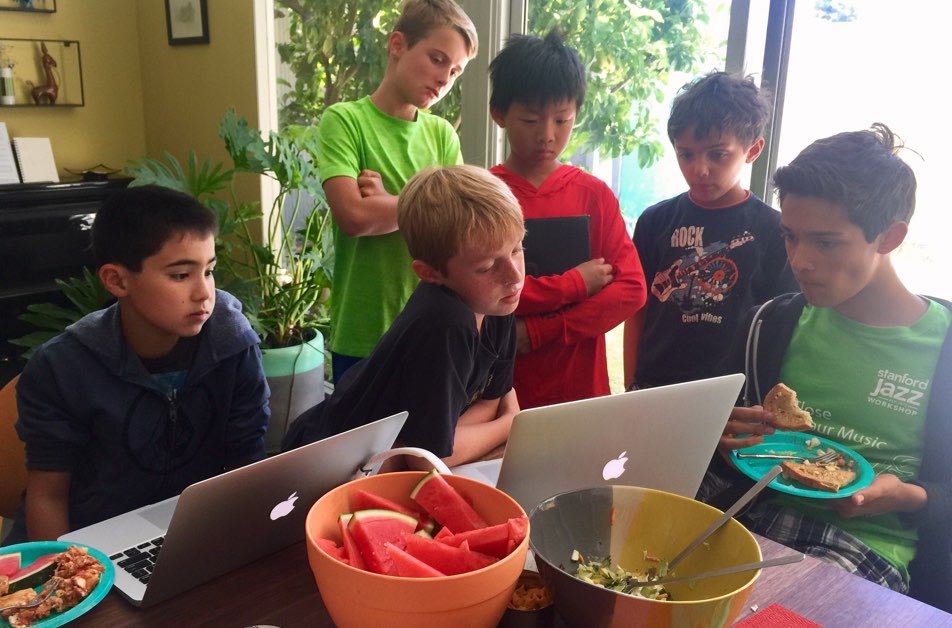 "Hi, I'm Kiran Flemish and I'm about to start high school. You can pretty much say that music is my life. Ever since I was a little kid, I've been playing a bunch of different instruments.
One of the things I enjoy in my free time is composing my own electronic dance music, or EDM. Because I love working with kids, I decided to run summer music camps where I taught kids how to layer melodies, harmonies, beats, and base lines to create their own EDM compositions. We looked at song anatomies, explored genres, and I came up with musical road maps to help them write their own songs. We practiced active listening. We even layered in some of their own musical instruments to add a warmer, more organic dimension to their compositions. I really wanted all the money from my camps to go to Save The Music Foundation. I love music and I love working with kids, so the summer music camp was a win-win.
When I learned about the work at Save The Music, that's totally amazing, and I had to help play it forward. Having access to music is super important for all kids. Now only because it is an amazing art form, but it's also a powerful means of self-expression, to sort out your emotions or express complex feelings, which is especially important for young people and teens.
Music education helps kids do better in school and in life because it helps you think creatively and work collaboratively. It's also super fun. If you're passionate about your craft and it's something cool that you can share with others, maybe you too can help music get back into their schools with [Save The Music]. Maybe find a way to play it forward as well."