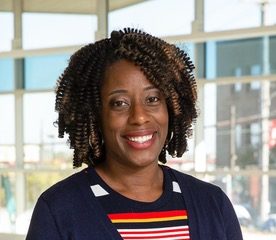 Associate Professor of Music Education, Temple University
Suzanne Hall is Associate Professor of Music Education at Temple University where she teaches courses in general music and introduction to music education. Her previous teaching experiences include elementary general music (K-5) in Florida and Tennessee. Before arriving at Temple University, she served as the music education program coordinator for Augusta University and was an adjunct professor at the University of Central Florida.
Dr. Hall's primary research interests focus on pre-service music teacher training, music and language arts connections, general music and comprehensive musicianship. She is a frequent presenter at conferences and presents professional development workshops on music and literacy integration strategies for school districts across the country. She is co-author of Teaching Elementary Music: Integrative Strategies between Music and Other Subjects and General Music: A K12 Experience.  Her articles can be found in various journals including General Music Today and the Journal for Music Teacher Education. Dr. Hall is a member of the National Association for Music Education (NAfME), College Music Society (CMS) and the American Educational Research Association (AERA).   She also serves on the advisory board for the International Journal of Education and the Arts as well as the Cultural Inclusion Committee for the College Music Society.
Dr. Hall holds Master's and Bachelor's degrees in music education from  University of Central Florida (Orlando, FL) and a Doctorate of Philosophy in Music Education from University of Memphis (Memphis, TN).
Suzanne is a member of the Music Education Advisory Board as well as a member of our Board of Directors.
Our Music Education Advisory Board consists of leaders from universities and colleges around the country who provide expertise on music education, program evaluation, teacher training, and research in music education and childhood development.