As a former music teacher, First Lady of Louisiana, Mrs. Donna Edwards, uses her platform to advocate for kids, education, and the arts.
So it was fitting that she helped us celebrate the delivery of our Core Band Grant and arrival of new musical instruments at Success Preparatory Academy at Thurgood Marshall in New Orleans!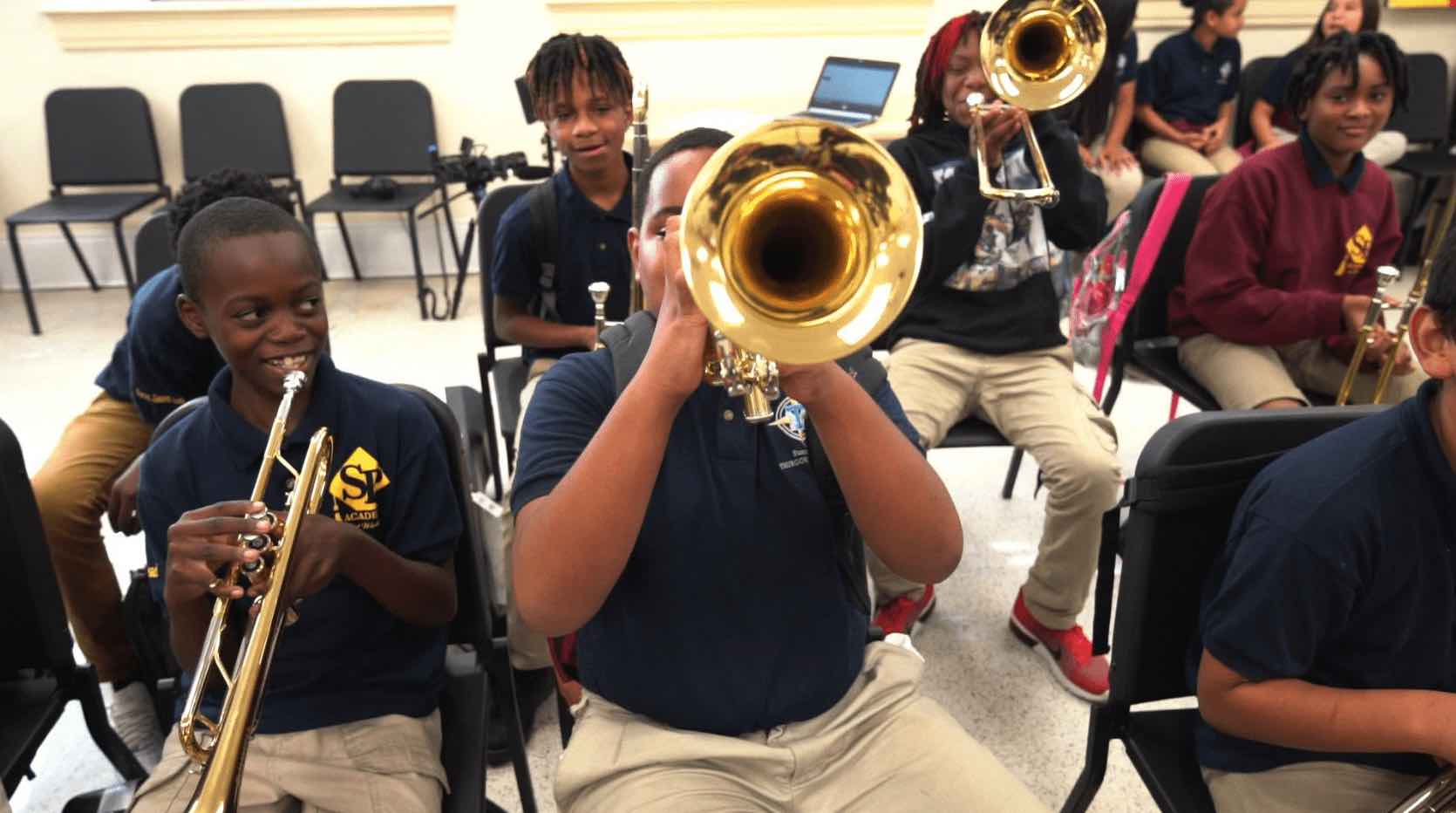 Thank you to Mrs. Donna Edwards and CBSD for your commitment to music education!
About Donna Edwards: Louisiana First Lady Donna Hutto Edwards was born in Meridian, Mississippi, and moved with her family to Amite, Louisiana, where she met her future husband, Governor John Bel Edwards.  She earned a bachelor's degree in business administration from the University of Southern Mississippi.
Mrs. Edwards has long been active in her community, supporting various organizations and school and church groups. Early in her marriage during the governor's eight-year service as an Army Infantry Airborne ranger, the first lady volunteered her time and assistance to families of deployed Army service members.
While raising three children, Mrs. Edwards became a certified teacher and taught music for more than eight years. As Louisiana's first lady, she continues to advocate for teachers, public education and music and arts education.
The Edwardses married in 1989. They are the proud parents of three children: Samantha, Sarah Ellen and John Miller.