Fundraising, Advocacy & Partnerships
Arts ARE Education is a new national campaign in support of arts education for all students. All PreK-12 students have the right to a high-quality school-based arts education in dance, music, theatre, and visual arts taught by certified professional arts educators in partnership with community arts providers. 
See suggested talking points for arts education advocacy, sign the pledge, and send the resolution to your local school board and administrators. These resources and more are free to the public.
Arts Ed Newark is an alliance advocating for equity in high-quality arts education for all youth in Newark, New Jersey. The alliance is composed of arts education champions who believe in the power of arts education, its ability to transform young people and help them thrive. 
The Arts Education Partnership (AEP) is a national network of more than 100 organizations dedicated to advancing arts education. AEP is the nation's hub for arts and education leaders, building their capacity to support learning environments.
The California Alliance for Arts Education advocates for high quality arts education for all students by providing policy expertise and by mobilizing a statewide network of advocates.
Hosted by the CMA Foundation, Unified Voices for Music Education (UVFME) is a collective effort from music teachers throughout our country. They believe celebration and positivity are key to advocacy efforts and music education is valuable and essential to learning.
This nonprofit donates musical instruments to schools nationwide with a focus on low-income communities. In collaboration with committed school districts, the Foundation's investments are strategically placed as part of K–12 district-wide plans.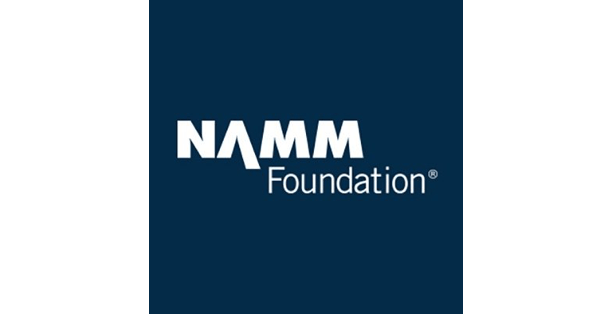 The NAMM Foundation promotes and supports music education and music making for people of all ages and abilities, actively supporting scientific research, philanthropic giving and public service programs.
The association known as NAfME has been advocating for music education for over 100 years and offers memberships, lesson plans, and various ways to engage in music education in your community.
New Jersey Performing Arts Center (NJPAC) is one of the largest arts education providers in America. Experience the joy of jazz, dance, acting, musical theater, film and hip hop taught by inspiring artists. See opportunities for the classroom in virtual school programming and a diverse calendar of professional development sessions for teachers.
This service organization comprised of a community of arts education practitioners shares information, provides professional development, and communicates with the public to promote arts in schools.
Save The Music Foundation does not represent or endorse the accuracy or reliability of any advice, opinion, statement or other information provided by the listed organizations. See Full Terms of Use here.