For the past 18 years, The ASCAP Foundation has been donating their Music in the Schools Package, provided at a discounted rate by Alfred Music, to accompany our Core Instrumental Music Grants. The ASCAP Foundation's donation includes a full set of music method books for each grantee school, which has been a wonderful supplement to the instruments.  
The total value of the ASCAP Foundation's contribution to our Save The Music grantee schools has reached nearly $1,000,000 and through their partnership, more than 40,000 method books are on students' music stands in 2,200 schools across the country!
Thank you for your contribution of the method books to our school! Your generous donation will provide many years of enrichment to our music program.
Sherry Nix, Music Teacher, Kendall-Whittier Elementary School, Oklahoma
With the inclusion of this curriculum to our Core Band Grant, you have set up our students to have the most successful beginning band experience they can possibly have.
Ryan Vacca, Band Teacher, Chamberlain Elementary School, Connecticut
THANK YOU TO THE ASCAP FOUNDATION AND ALFRED MUSIC FOR THEIR PHENOMENAL SUPPORT!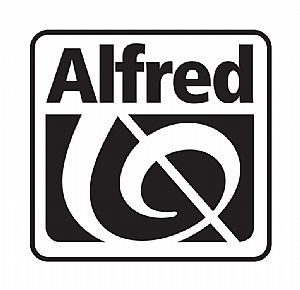 About The ASCAP Foundation: We are a 501(c)(3) charitable organization, supported by contributions from ASCAP members and music fans throughout the United States. We operate and support vital programs that impact millions of music creators and music lovers of all ages every year. They include:
Talent Development – The ASCAP Foundation's talent development programs provide aid and encouragement to music creators who are in various stages of their careers. The ASCAP Foundation sponsors songwriter workshops in Musical Theater, Pop, Rhythm & Blues, Film & TV, Jazz, Gospel and Country, which are held in Chicago, Los Angeles, New York, and Nashville. The workshops bring participants face to face with leaders of the music community who, in an informal setting, can critique the writers' work, offer them individual attention, and give them practical advice on the business of songwriting.
Awards & Recognition – The ASCAP Foundation provides Awards to emerging composers and songwriters and Recognition to honor the achievements of established composers and songwriters. 
Community Outreach & Music Education Programs – The ASCAP Foundation funds many music education, talent development and humanitarian programs that serve the entire music community. Our support of these programs is in keeping with The ASCAP Foundation's commitment to support music creators, provide music education opportunities and community access to music. Funding for these programs is made possible by contributions from ASCAP members, other foundations, corporations and music lovers throughout the country. The ASCAP FOUNDATION "Music in the Schools" Program partners The ASCAP Foundation with Save The Music and Alfred Music to provide folios, sheet music, band arrangements and method books to the public schools nationwide selected by Save The Music to receive musical instruments, thereby providing quality music for students to play as they learn their instruments.
About Alfred Music: We help the world experience the joy of making music. Alfred Music's passion is supporting music education with a focus on quality methods, performance, and reference materials for teachers, students, and professionals, spanning every musical instrument, style, and difficulty level. Since 1922, Alfred Music has been a world leader in music education and has helped over 10 million individuals learn, teach, and play music through our pedagogically sound products. We currently have over 150,000 active titles and represent a wide range of well-known publications—from methods like Alfred's Basic Guitar, Alfred's Basic Piano Library, Premier Piano Course, Sound Innovations, and Suzuki, to artists like Led Zeppelin, The Rolling Stones, and The Who, to brands like Harry Potter, Lord of the Rings, The Wizard of Oz, Rolling Stone magazine, and Billboard.
Alfred Music's history began in New York City's Tin Pan Alley in 1922, when Sam Manus, a violinist and importer of mood music for silent films, started a music publishing company and named it Manus Music. The company published primarily popular sheet music. In 1930, Sam acquired the music publisher, Alfred & Company, founded by Alfred Haase. Sam decided to combine the names and shortened it to Alfred Music, which the company is still known as today. Sam's son, Morty began working for Alfred Music in the late 1940s and met his wife Iris at the company when the bookkeeper, Rose Kopelman, brought her daughter to work one day. Morty reinvented Alfred Music in the 1950s. Inspired by the need for quality music education products, Morty, a clarinetist and pianist, oversaw the development of an instructional series for accordion, followed by books for guitar, piano, and recorder. Alfred Music was now more than just a sheet music publisher; the company was taking its first steps to becoming the leader in music education.
Alfred Music grew significantly over the next two decades and eventually exceeded the capacity of its New York headquarters. In 1975, the main office was relocated to Los Angeles, and the distribution center was moved to upstate New York. Sharing their father's vision, Morty's sons, Ron and Steve joined the company; Ron in 1988 and Steve in 1992. While continuing to develop the world's leading instructional methods and performance music, they also expanded Alfred Music internationally, establishing offices in Australia, Germany, Singapore, and the UK. In 2005, Alfred Music purchased Warner Bros. Publications, acquiring the rights to the EMI Catalogue Partnership and beginning a long-term relationship with Warner/Chappell Music. Through this deal, Alfred Music gained the print publishing rights of legendary publishers such as M. Witmark & Sons, Remick Music Corp., and T.B. Harms, Inc. Among the vast EMI holdings are the Robbins and Leo Feist catalogs, plus film music from United Artists, MGM, and 20th Century Fox including The Wizard of Oz, Singin' in the Rain, Doctor Zhivago, and many others.