At the heart of empowerment lies the necessity for many voices to be heard, understood, and in dialogue with each other. Learning and growth are not always achieved simply by agreeing with each other. Providing a space for listening is often the first step to developing common understandings. During the 2021-22 school year the Save The Music Foundation partnered with The Center for Arts Education and Social Emotional Learning (ArtsEdSEL) to develop and present a nine-part webinar series dedicated to exploring varied perspectives on the intersection of social emotional learning (SEL) and music education. Many practitioner, expert, and community voices came together across the series revealing that no singular definition of SEL encapsulates its full potential to deepen our students' experience in music classrooms. These diverse voices, taken collectively offer a roadmap to envision what SEL in music education can be–a pathway to help students explore their identity (self-reflection & self-respect), experience belonging (enhances self-worth), and amplify their voices for agency and power (reflects on hope and self-direction) (source: Transformative Social and Emotional Learning, American Federation of Teachers).
IDENTITY: The perseverance needed to dedicate oneself to musical excellence fosters resilience both in and out of the music classroom. Musical creation fosters self-awareness and can allow students to develop a greater sense of identity, autonomy, and emotional vocabulary. Musicians learn the necessity of personal goal-setting, self-assessment, and accountability as they develop high standards for music-making which they can apply in future pursuits.
BELONGING: The relationship built between music teachers and students over multiple years of instruction fosters the caring environment necessary to help support school connectedness, foster empathy, and provide a sense of belonging. Collaborative music classrooms create connections between students, facilitate community engagement, and uplift and celebrate the cultural assets of students. Musical development requires vulnerability and flourishes in spaces where students can explore, tinker, envision, take risks, and grow. 
AGENCY: The collaborative community developed in music classrooms welcomes discussions, and invites all voices in embracing diversity, resulting in a greater sense of agency. Student voice is amplified through the musical process (create, connect, respond, perform) facilitating an experience to develop efficacy. The musical process necessitates editing of the product. This process builds student capacity to hone their beliefs and become flexible to represent themselves in true, concise, and meaningful ways.
The episodes targeted the following unique aspects of SEL in music education featuring practitioner, expert, and community voices:
① "Connecting Music Education & Social Emotional Learning (SEL)" featuring Pamela R. Randall, Ed.D
② "Belonging & SEL in Music Education" featuring Alysia Lee and Darlene Machacon
③ "SEL for Equity & Vitality Through Music Education" featuring Dr. Connie McKoy and Mickey Smith Jr.
④ "Supporting Neurodiversity, Through SEL & Music Education" featuring Dr. Alice Hammel, Dr. Eugenia Hernandez Ruiz, and Elise Hackl-Blumstein
⑤ "Culturally Relevant SEL Through Music Education" featuring Dr. Gloria Ladson-Billings and Franklin Willis
⑥ "Embodying & Modeling SEL for Music Educators" featuring David Adams and Adrienne Hill
⑦ "Reimagining the Orchestra Through SEL" featuring Jonathan Taylor Rush and Isaac Sinnett
⑧ "Hip Hop for Student Empowerment Through SEL" featuring Dr. Tasha Iglesias, Sheikia "Purple Haze" Norris, and Michele Byrd-McPhee
⑨ "Amplifying Student Agency Through SEL & Music Education" featuring Alysia Lee, Sheikia "Purple Haze" Norris, and Franklin Willis
IN THE WORDS OF OUR GUESTS
Integrating SEL into the creative process amplifies the artistry of my students, deepens our understanding of each other, and builds brave and bold exploratory spaces for musical learning. In each session, we make room for students to respond to the Big Ideas they care about through our repertoire, songwriting, reflection, and dialogue. It makes the rehearsal room feel alive and warm and electric! – Alysia Lee
The experience of preparing and participating in the Save The Music Foundation webinar "Supporting Neurodiversity, Through SEL & Music Education" provided the opportunity to discuss SEL and students who learn differently with two other experts in the field. I left the experience with an expanded vision of what SEL can mean for students with differences and disabilities. I feel the value of this project was in the focus on various populations as we all work to improve our SEL practices with the students we teach. In total, the package of webinars is invaluable for music education. – Dr. Alice Hammel
The Save The Music webinars were very therapeutic. It allowed for us to have an open dialogue and conversation with colleagues and scholars in SEL. It also gave me the opportunity to hear and learn from the attendees about different perspectives and ideas about how we go about doing this work. – Franklin Wills
WHAT WE LEARNED

• We are in the middle of a mental health crisis that requires targeted efforts and strategies for both teachers and students.
• SEL must be intentionally embedded into the musical process to meet the needs of students and teachers.
• SEL-embedded practices must be sustained over time to have the greatest impact. This is not a "one off" activity.
• SEL can be a powerful catalyst for equity, diversity, and inclusion.
• Co-creating shared values and establishing common vocabulary offers students the opportunity to set and practice SEL goals with greater intention.
NEXT STEPS FOR SEL & MUSIC EDUCATION
• Continue to realize SEL in varied contexts so it can be embedded organically in all areas with all students.
• Develop diverse implementation plans so teachers and teaching artists can adapt readily in their areas.
• Continue to centralize diverse voices so we can better understand the realities of SEL in music education.
• Continue to provide models and examples that demonstrate how to build classroom culture where artistic-SEL is a priority so that every student will flourish.
CODA
Through the process of bringing so many varied voices together, a vision emerged for the future of music education. A vision where musical, social, and emotional skills all advance with intentionality through the artistic process. A vision where our music classrooms embrace everyone and amplify student voices in service of equity and agency. A vision where students' role in the music classroom is augmented and student empowerment is a reality. When SEL and music education combine, students and teachers collaborate in a way to envision how music will play a meaningful role in our lives long after students graduate. When we embrace diverse identities, foster belonging, and create space for agency, music education is a space for artistry, healing, and empowerment. The world of artistic SEL is rapidly advancing; stay up to date on the latest information, research, and practices on SEL and music education by visiting www.artsedsel.org.
Save The Music Foundation has proudly partnered with ArtsEdSEL to produce the free webinar series and supplemental resources, including the Student Empowerment Through SEL in Music Education Reflection Guide, series attendee resource folder, and a YouTube playlist comprised of all the webinar episodes.
What we, at Save The Music, know is teachers need opportunities to create community and belonging as well as feel supported in their work. The Student Empowerment Through SEL in Music Education program showed us that teachers from across the country are more alike than different. Though each community has its unique characteristics and needs, all teachers need support, coaching, resources, and encouragement to feel empowered. Empowered teachers go on to empower their students and provide the foundation for young people to feel a sense of belonging, identity, and agency in their communities and when they go out into the world.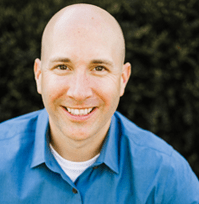 Dr. Scott N. Edgar
Director of Practice & Research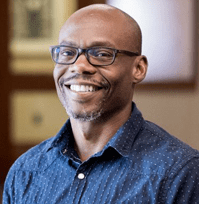 Dr. Yorel Lashley
Director of Student Empowerment
Robert Morrison
Executive Director
Kira Rizzuto
Director of Programs & Partnerships